Tembaga Untuk Fiber Ethernet Media Converter Optik
Ethernet To Fiber Optic Converter memungkinkan Anda untuk menghubungkan berbagai jenis media (twisted pair, serat, membujuk) dalam suatu jaringan. Tembaga Untuk Fiber Media Converter adalah untuk menyisipkan segmen serat ke dalam jaringan tembaga. Ethernet To Fiber Media Converter memberi Anda kemampuan untuk memperluas jaringan Ethernet Anda di luar batas 100 meter yang dikenakan oleh kabel tembaga. Foclink Pasokan Perusahaan F iber Media Converter , PLC Splitter, SC Fast Connector, Fixed Optical Attenuator, S ingle Mode Fiber Patch Cord .
Fitur Utama: ( Pengonversi Media Serat, Konverter Media Optik F iber, 10 100 Pengonversi Media Serat, M edia Konverter 1000 )
1. Fungsi negosiasi otomatis memungkinkan port UTP untuk memilih otomatis 10/100 / 1000M dan Full Duplex
2. Port UTP mendukung koneksi MDI / MDI-X auto crossover.
3. Serat Singlemode: jarak maksimal hingga 60km
4. Mendukung paket Ethernet maks 1536 byte
5. Mendukung kontrol aliran
6. Mengadopsi catu daya internal
Informasi Teknis:
1. Standar operasi: IEEE802.3z / AB, 1000Base-T dan 1000Base-SX / LX
2. Suhu lingkungan: 0 ~ + 50 ° C Suhu penyimpanan: -20 ~ + 70 ° C Kelembaban: 5% ~ 90%
3. Konektor: UTP: RJ-45,10 / 100 / 1000Mbps; Fiber: SC, 1000Mbps
4. Kabel: Kabel UTP: Cat 5e atau Cat 6 (jarak maks hingga 100 m)
Serat: singlemode: 8.3 / 125, 8.7 / 125, 9 / 125μm (jarak 20-100km)
5. Kontrol aliran: Full Duplex: IEEE802.3x Half Duplex: tekanan balik
6. Daya: DC 48V ke DC 5V
7. Tabel alamat MAC: 4K
8. Data Buffer: 256K
Spesifikasi produk:
10/100/1000M Dual fiber

Connector type

SC

SC

SC

SC

SC

Fiber type

Multi-mode

Single-mode

Single-mode

Single-mode

Single-mode

Wavelength

850nm

1310nm

1310nm

1550nm

1550nm

Max Distance

62.5µm: 224m

20Km

40Km

60Km

80Km

50µm: 550m

Min TX PWR

-11.0dBm

-9.0dBm

-4.0dBm

-8.0dBm

-3.0dBm

Max TX PWR

-6.0dBm

-5.0dBm

0dBm

0dBm

0dBm

Sensitivity

< -18dBm

< -21dBm

< -24dBm

< -25dBm

< -25dBm

Link Budget

7.0dBm

12.0dBm

20.0dBm

17.0dBm

22.0dBm
Gambar Produk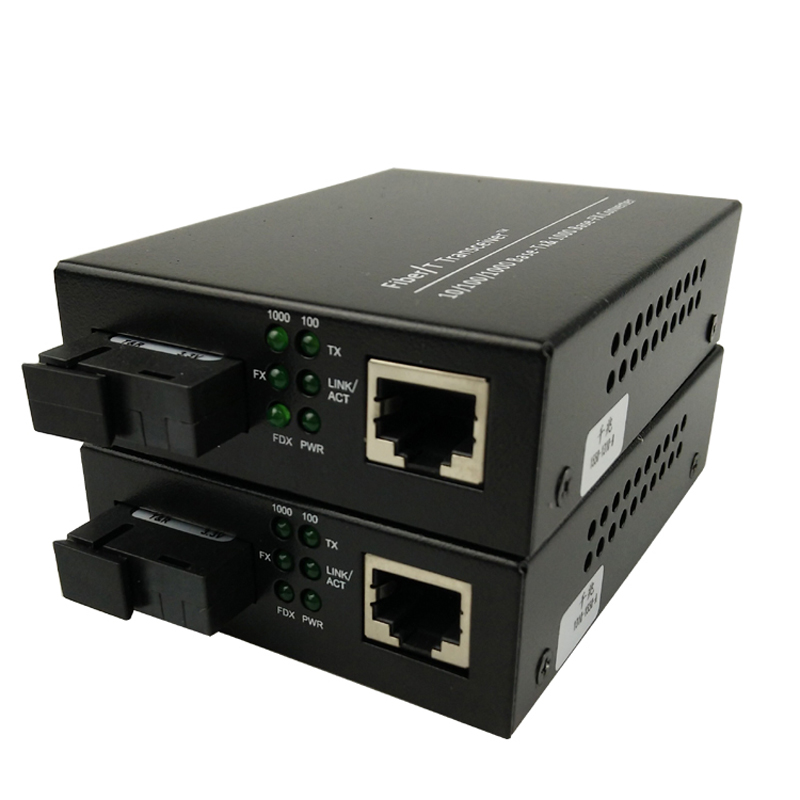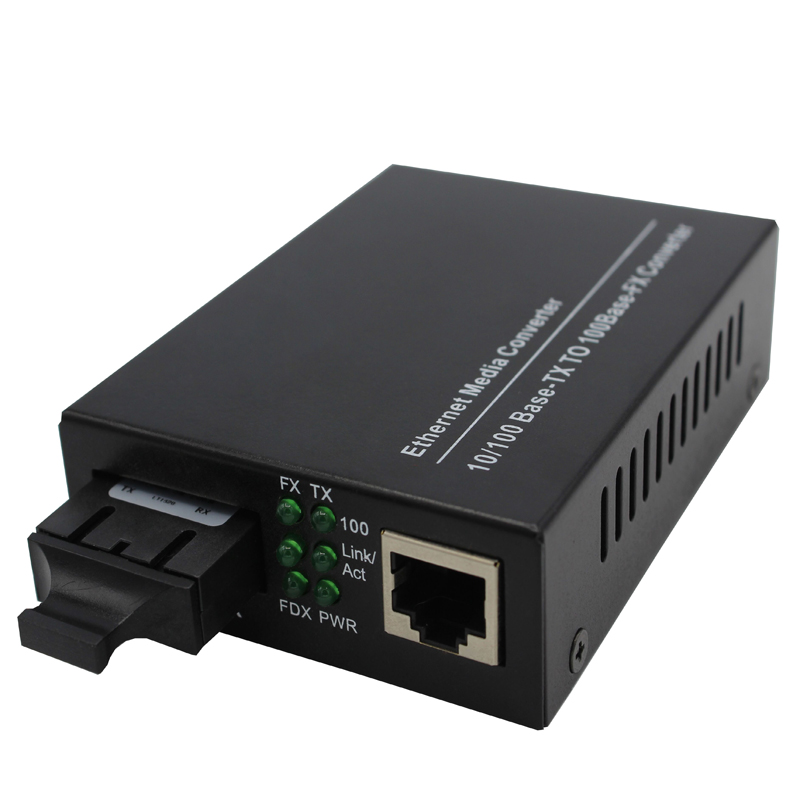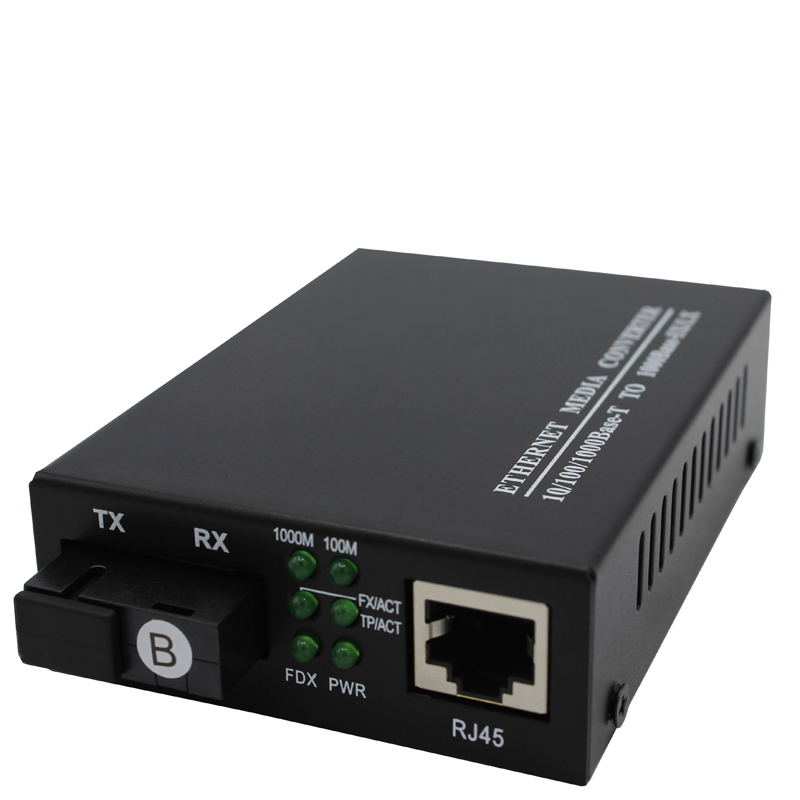 Kategori Produk : Fiber Media Converter