Fiber To Ethernet Media Converter
Media Converter Fiber To Ethernet adalah konverter Fast Ethernet 10/100 / 1000Mbps. Fiber To Ethernet Converter antara segmen 10/100 / 1000Base-TX dan segmen 1000Base-FX. Ini terutama dirancang untuk kelompok pekerjaan besar / kelompok kerja dengan kecepatan / bandwidth tinggi yang memerlukan perluasan jaringan Ethernet. Ethernet Media Converter dapat memperluas Ethernet 10M konvensional atau Fast Ethernet 100 / 1000M ke 20Km120Km melalui Fast Ethernet Fiber-optical Line. Media Converter adalah solusi kinerja tinggi, biaya efektif dan fleksibel untuk berbagai aplikasi di bidang jaringan kampus LAN. Foclink Supply F iber Media Converter , PLC Splitter, SC Fast Connector, Fixed Optical Attenuator, S ingle Mode Fiber Patch Cord .
Fitur Utama: ( Pengonversi Media Serat, Konverter Media Optik F iber, 10 100 Pengonversi Media Serat, M edia Konverter 1000 )
1. Fungsi negosiasi otomatis memungkinkan port UTP untuk memilih otomatis 10/100 / 1000M dan Full Duplex
2. Port UTP mendukung koneksi MDI / MDI-X auto crossover.
3. Serat Singlemode: jarak maksimal hingga 60km
4. Mendukung paket Ethernet maks 1536 byte
5. Mendukung kontrol aliran
6. Mengadopsi catu daya internal
Informasi Teknis:
1. Standar operasi: IEEE802.3z / AB, 1000Base-T dan 1000Base-SX / LX
2. Suhu lingkungan: 0 ~ + 50 ° C Suhu penyimpanan: -20 ~ + 70 ° C Kelembaban: 5% ~ 90%
3. Konektor: UTP: RJ-45,10 / 100 / 1000Mbps; Fiber: SC, 1000Mbps
4. Kabel: Kabel UTP: Cat 5e atau Cat 6 (jarak maks hingga 100 m)
Serat: singlemode: 8.3 / 125, 8.7 / 125, 9 / 125μm (jarak 20-100km)
5. Kontrol aliran: Full Duplex: IEEE802.3x Half Duplex: tekanan balik
6. Daya: DC 48V ke DC 5V
7. Tabel alamat MAC: 4K
8. Data Buffer: 256K
Spesifikasi produk:
10/100/1000M Dual fiber

Connector type

SC

SC

SC

SC

SC

Fiber type

Multi-mode

Single-mode

Single-mode

Single-mode

Single-mode

Wavelength

850nm

1310nm

1310nm

1550nm

1550nm

Max Distance

62.5µm: 224m

20Km

40Km

60Km

80Km

50µm: 550m

Min TX PWR

-11.0dBm

-9.0dBm

-4.0dBm

-8.0dBm

-3.0dBm

Max TX PWR

-6.0dBm

-5.0dBm

0dBm

0dBm

0dBm

Sensitivity

< -18dBm

< -21dBm

< -24dBm

< -25dBm

< -25dBm

Link Budget

7.0dBm

12.0dBm

20.0dBm

17.0dBm

22.0dBm
Gambar Produk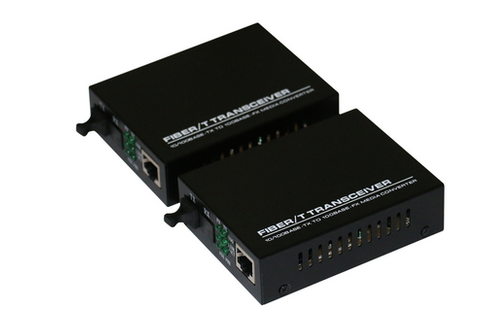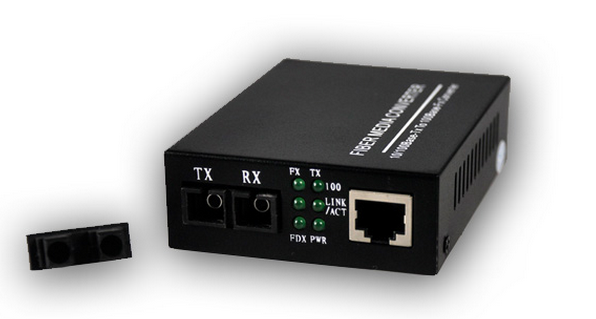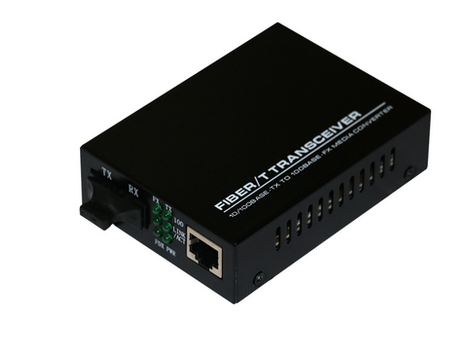 Kategori Produk : Fiber Media Converter