ST Female To SC Male Adapter
Ini ST (Wanita) untuk SC (Pria) jenis hybrid serat optik adaptor adalah jenis konektor adaptor tertanam serat yang diatur yang tunduk pada operasi penyambungan dan kopling antara serat optik.
Fiber Optic SC To ST Adapter dengan konfigurasi male to female sangat berguna dalam menghubungkan patchcords dengan konektor yang berbeda. Karena kedua konektor konektor (laki-laki) dan soket adaptor (perempuan) disediakan, Adaptor hybrid ini cocok dalam berbagai keadaan, menawarkan fleksibilitas dan mengurangi ukuran, berat dan kompleksitas sistem. ST To SC Adapter memiliki insertion loss rendah dan return loss tinggi. Kami menyediakan Fiber ST To SC Adapter yang menghubungkan tipe konektor yang populer, seperti FC, SC, ST dan LC.ST Ke SC Adapter Fiber ST To SC Adapter
SC Fiber Optic Untuk ST Adapter. .Fiber Patch Cord, Fiber Adapter, Fiber Splitter, Fiber Fast Connector, Fiber Attenuator, Fiber Termination Box
ST Female To SC Male Adapter gambar produk: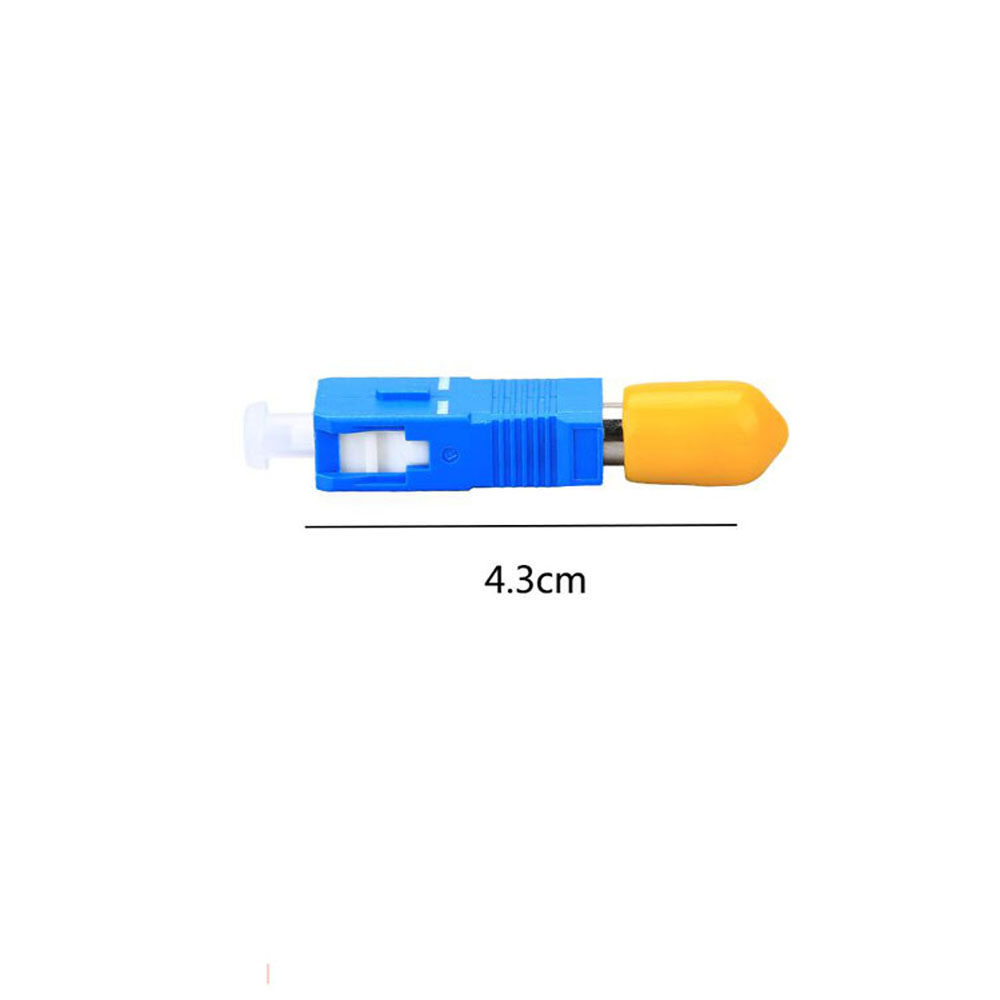 Spesifikasi Produk ST Fiber Hybrid Adapter
1. Tipe adaptor hibrida: ST (Wanita) ke SC (Pria)
2. Serat tyle: SM 9/125 Serat.
3. Insersi Loss (db): Kurang dari 0,50
4. Repeatability (db): Lebih besar dari 0,38
5. Kemampuan Pertukaran (db): Kurang dari 0,20
6. Sleeve Socket Material: Zirkonium dioksida keramik
7. Suhu kerja: -25C hingga + 75C.
8. Suhu penyimpanan: 25C hingga + 75C.
Parameter

Unit

ST female to SC male

SM

PC/UPC/APC

Insertion Loss (Typical)

dB

≤0.2

Return Loss

dB

≥60

Exchangeability

dB

≤0.2

Repeatability

dB

≤0.2

Durability

Time

>1000

Operating Temperature

°C

-40~75

Storage Temperature

°C

-45~85
Fitur ST Fiber Hybrid Adapter :
Dapat digunakan kembali hingga 1000 kali
Presisi tinggi dan compatiblity yang baik
Keandalan dan stabilitas tinggi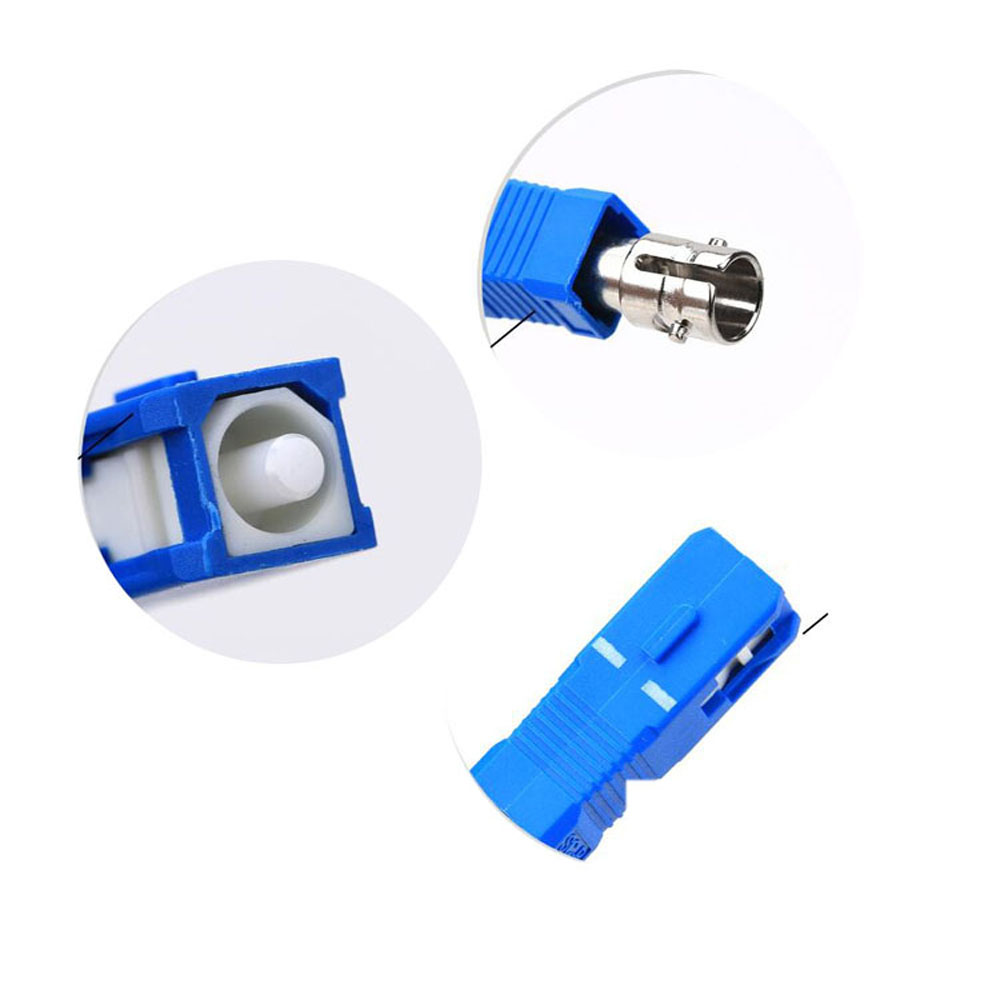 ST Fiber Hybrid Adapter packaging & pengiriman: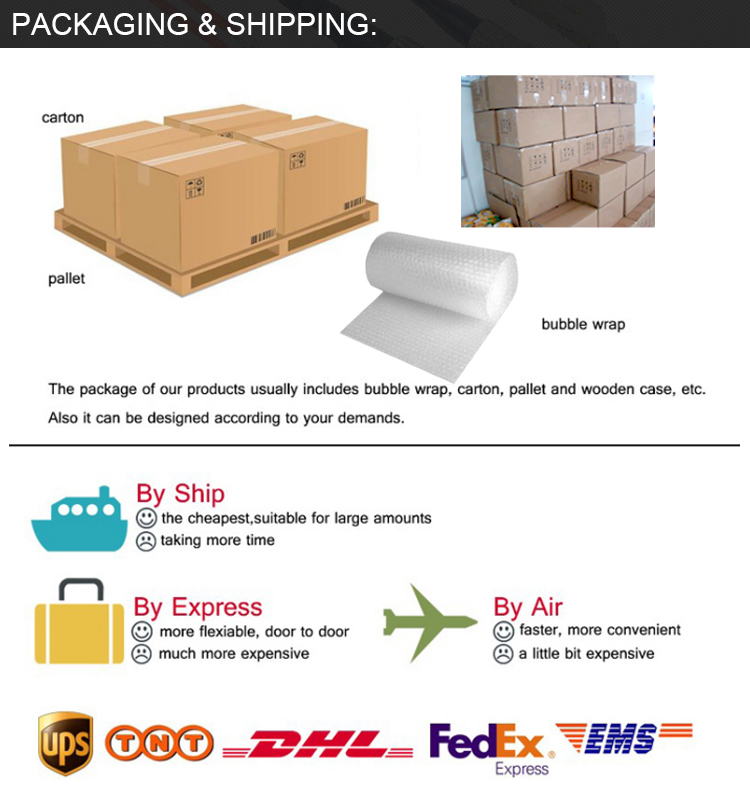 Kategori Produk : Adaptor Serat > Adaptor Serat Hybrid