48 Port LC Fiber Patch Panel
48 Port LC Fiber Patch Panel adalah unit terintegrasi untuk manajemen serat, kami menawarkan Wall Mounted Fiber Optic Patch Panel dan rack mount Fiber Optic Patch Panel , fungsi peralatan ini untuk memperbaiki dan mengelola kabel serat optik di dalam kotak serta memberikan perlindungan . The 48 Port Fiber Patch Panel adalah ukuran standar industri untuk menyesuaikan berbagai jenis lemari; ini berlaku untuk koneksi langsung dan koneksi yang berbeda dalam tata letak udara. The Fiber Optik Patch Panel dapat dimuat dengan berbagai jenis adapter optik opsional. Foclink dapat menyediakan 12 Port Fiber Patch Panel, 24 Port Fiber Patch Panel, 48 Port Fiber Patch Panel, 96 Port Fiber Patch Panel, 144 Port Fiber Patch Panel.
Gambar produk: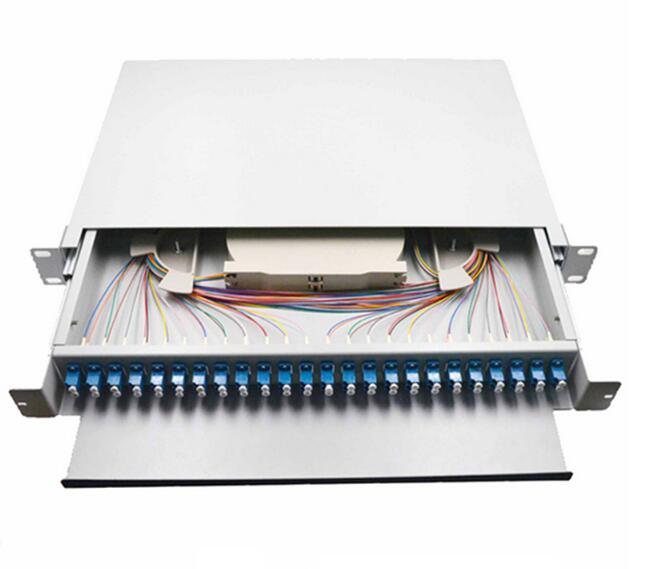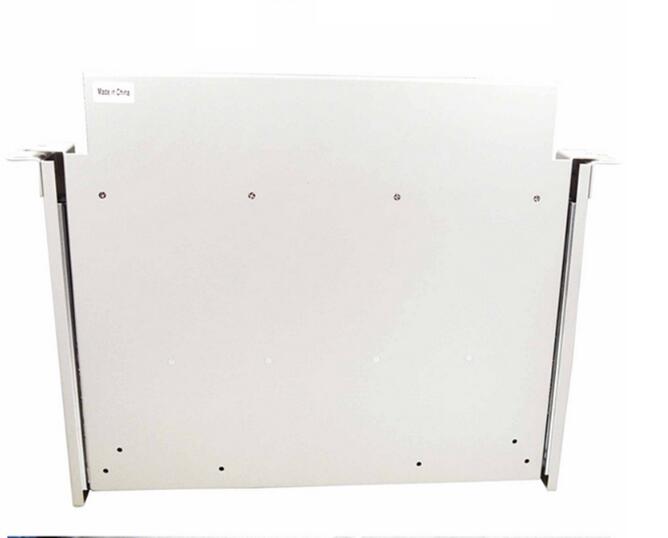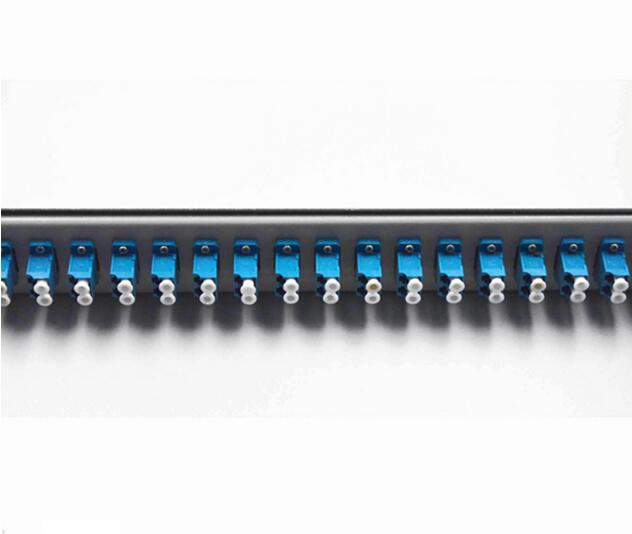 Informasi teknis:

Jenis: Pemasangan kabel, rack mount
Ukuran: 40x38x14cm, 30x30x8.5cm, 40.5x38.2x8.5cm
Kapasitas: 12,24,48,72,96,144 port
Opsi konektor: SC, SC / APC, LC, LC / APC, ST, FC
Aplikasi:
1) Lingkup pelanggan telekomunikasi
2) Serat ke rumah (FTTH)
3) LAN / WAN
4) CATV
Bingkai Distribusi Serat Optik Rack Mount :
Model

Core Count

Height

Dimension(cm)

Weight(kg)

ODF-RS144

144

3.5U

48.5x29.5x18


12

ODF-RS96

96

3U

44x29.5x12

10

ODF-RS48

48

2U

44x29.5x9

7

ODF-RS24

24

1U

4

3.5

x

29.5

x

4.7

4.5

ODF-RS12

12

1U

43.5x29.5x4.7

4.5
1, Sampel dapat diberikan untuk pengujian
2, Merek --FOC / OEM / ODM layanan dapat diterima
3, Tingkat Kualitas - Kualitas tinggi sesuai kebutuhan Anda
4, harga kompetitif - kami memiliki pabrik kami sendiri, harga yang kompetitif dapat diberikan
5, Ketentuan Pembayaran - Pembayaran bagus. Seperti T / T, Western Union, Paypal, LC dll
6, cara pengiriman - melalui laut, melalui udara atau dengan mengungkapkan (DHL, fedex, ups, ems dll)
7, Waktu Pengiriman - Biasanya 5 hari kerja.
Kategori Produk : Panel Patch Serat > 48 Port Fiber Patch Panel